Refer to packages BADASS, SOLDIER, CALL of DUTY, WARZONE, PUNISHER, APOCALYPSE.
Another rainy day. Getting bored. Let`s have some fun on range. Carabine Stribog SR9 A3 is today`s selection. This one is equipped by Holosun Red Dot HS403B collimator, therefore the accuracy and fun is guaranteed. Stribog a product of GRAND POWER Banská Bystrica, gun producer from Slovakia, is a carabine with a 10″ barrel and a folding stock. Optionally with an adapter for the AR stock. Stribog SR9 A3 offers the reliability and robustness of previous versions and, in addition, it brings a pair of fundamental improvements in the form of a semi-locked bolt with delayed action via transfer roller and non-reciprocating charging handle that remains in the front position when firing.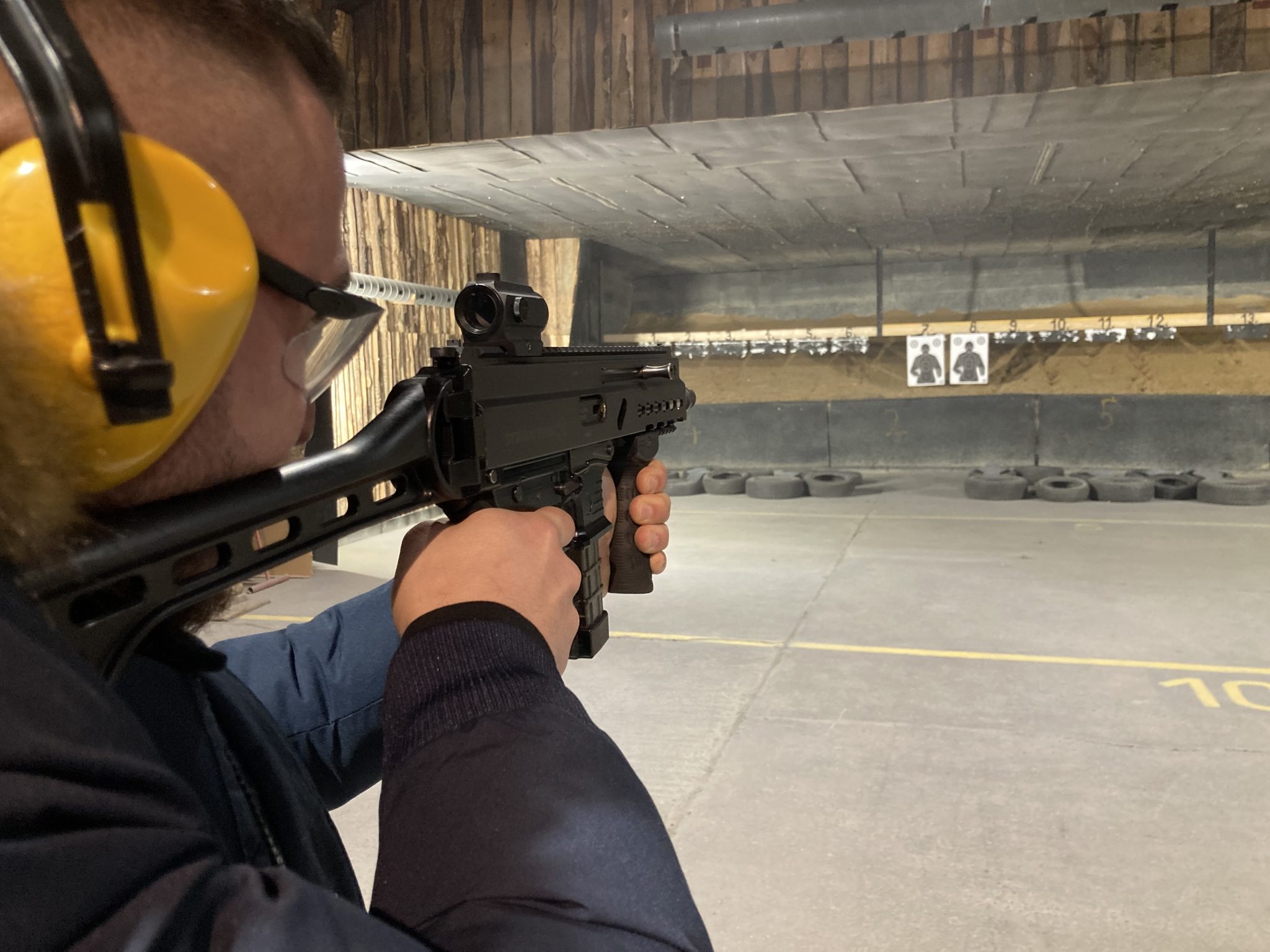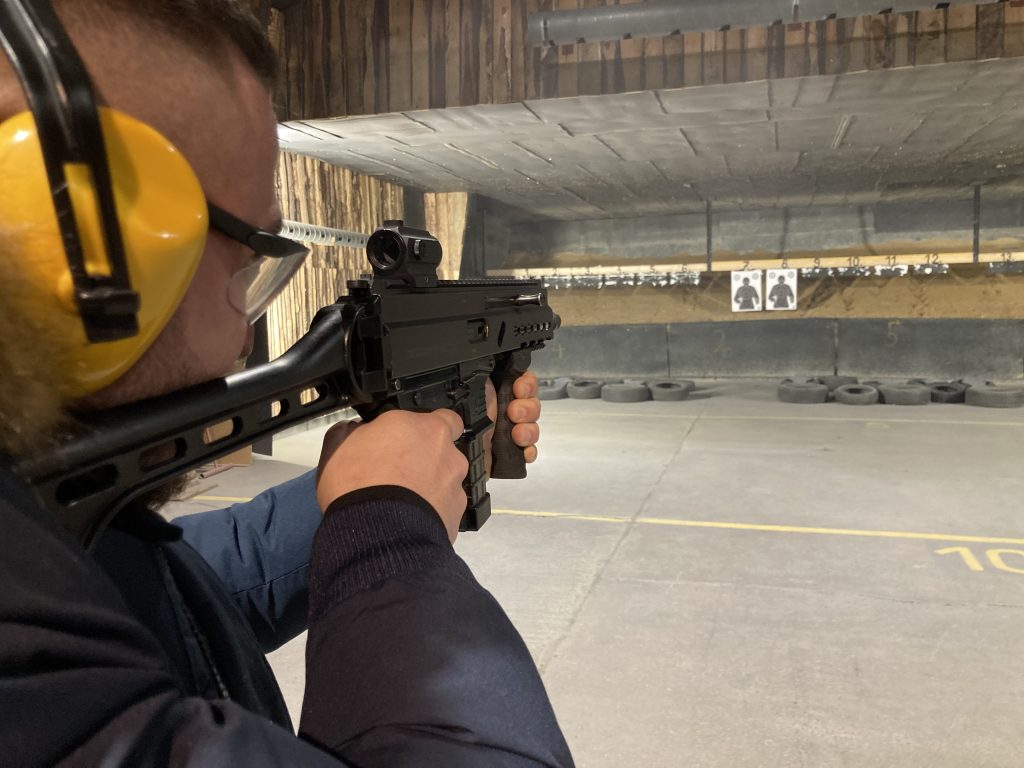 We opened the first box of 9 mm Luger bullets.  50 of them is good enough for the warm up.
With the weight of 2.46 kg (w/o magazine), overall length  761mm and ergonomic foregrip it fits to most arms. The gun is easy to shoot with and the fun factor is high. Thanks to the collimator, the results are more than great.
Frankly this is my most favorite gun GunMates.eu have. Easy handling, not heavy, no strong recoil and thanks to Holosun collimator very accurate. After those years hundreds of visitors tried this carabine and I cannot remember single one person who not like it.
Disadvantage is that once you start, one box of rounds is not far enough 🙂